When we think about our new bathroom we think of comfort and a modern design. Most people don't know how to choose a single fixture or fittings to get a really modern bathroom. We want something safe that will last. Maybe you are having a depressed-looking bathroom and reached the point where you just need a new bathroom installed. Even though we want the best for us, we still have to be within the budget. Needless to say, the prices can vary depending on quality, luxury, and other factors, but still, you will have an idea of how much does a bathroom renovation cost in London after reading this article till the end.
But please keep in mind: the estimated price range for significant bathrooms transformation (can vary a lot). It depends on factors like:
Quality of materials
How much renovation it needs
Plumbing work
Bathroom size
Need a quote for bathroom renovation in London?
Finding the right bathroom installer for a bespoke bathroom project 
A bespoke bathroom requires an experienced, professional bathroom installation team. They are responsible for making sure that the bathroom is built to the highest standards and that all fittings are of the highest quality. Besides installing new fixtures, they can also install modern bathroom appliances. If your dream bathroom is a luxury suite, you should look for a contractor that can offer you payment plans to pay for the installation in installments.
A bespoke bathroom installation project may involve rerouting the plumbing and electrical systems, which requires some really professional bathroom fitters. Experts will also be able to advise you on what type of materials you should buy, so you don't waste your money on cheap materials.
Depending on your budget, the work will be different for every bathroom. If you're remodeling your entire bathroom, consider the location of the bathroom renovation company, reviews, projects, and other criteria.
Old bathroom removal costs in London
The first step in renovating your bathroom is to determine the cost of removing the old bathroom. You should also consider the timeline for the bathroom renovation. If you start early, you can save money by selling items that are no longer of any use to you. If you are renovating a large room, you can hire a professional removal company to handle the job.
The cost of replacing an old bathroom is higher than replacing a new one. You have to consider the time and labour involved in removing the old unit. If you have a small bathroom, you can install the new one in the same spot. This will save you money. Then, you only need to pay for the new bathroom. You should be prepared to spend between £300 and £500.
How long will it take for a bathroom renovation?
Depending on the size of the project and the contractor's team, a bathroom renovation can take anywhere from two to three weeks. Time will vary depending on the complexity of the job. While a small-scale remodel may take only a few days, a larger, more complex project could last for up to seven weeks. The timeline will vary, but in general, a renovation of a bathroom should take about two to four weeks.
The first step in a bathroom renovation is to tear down the old fixtures. Your contractor will remove everything that's not going to be replaced. The contractor will cover everything that's going to stay, so it will take a few days for a major remodel. The next step is to install new electrical, plumbing, and drywall. If you're doing a complete bathroom overhaul, the process will take about 2 to 3 weeks.
What to keep in mind when you need to renovate a bathroom?
Renovating a bathroom is an enjoyable project, but it's also a major financial undertaking. New fixtures and plumbing lines can add a lot to the overall cost of the project and add a lot of time to the process. If the bathroom has a closet, removing it may result in lower storage space, but you can compensate by adding shelves. Before you begin, make sure to understand the process of plumbing repair. You should be aware of the risks associated with repairing your pipes, which can increase your costs.
If you're looking for an environmentally friendly alternative to natural stone, subway tiles are a perfect choice. They're surprisingly affordable and highly durable for a wet environment. Subway tiles have many benefits over natural stones. They're also a great alternative to expensive marble or granite. You can also choose from a variety of other tile options, but the most common choice is subway tiles.
Before you can start planning your bathroom renovation project, you'll need to determine the floor plan. Then, decide on the type of flooring you want to use. The flooring is the first step in the process. It is very important to pick the right type of tiles that fit the floor's texture and make it look attractive. Ceramic tiles are the best choice for floors as they are a great choice for wet areas.
How Much is the Bathroom Renovation Cost in London?
The cost of fitting a bathroom is very different from other parts of the UK. Prices will vary from one area to another. The cost of fitting a bathroom in London is significantly higher than the cost of installing a bathroom in a different area. The costs are also influenced by regional differences. For example, people living in the southeast of England can expect to pay less for a bathroom installation than those living in a central London suburb.
The average size of a bathroom in the UK is 6.35m2, although this will vary depending on the type of bath and the size of the shower. The average price of fitting a bathroom in London will increase by between ten and twenty percent. The cost of installing a bathroom in a central London location will be higher than in a suburban area.
Underfloor Heating Costs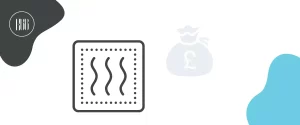 If you are thinking about installing underfloor heating in your bathroom in London, it is important to understand what the actual costs will be. This guide from KBB Master Builder, a home improvement expert, will walk you through the process and help you find out what the final price will be. You can also read his price guide to other home improvement projects. This article focuses on the costs of installing bathroom underfloor heating in London.
The first step in installing underfloor heating in a bathroom is deciding what type you would like to install. There are two main types of systems: water-based and electric. Electric systems require professional installation as they use individual wires which can be awkward to work around. Alternatively, you could opt for heating mats, which are cheaper. On average, underfloor heating installation can cost around £120 per square meter.
How Much Does Bathroom Tiling Cost in London? 
Tiles are one of the most expensive home improvement projects, but how much does it really cost? The answer isn't as difficult as you think. Depending on the style and material of the tiles, the total price can range from £90-£120 per square meter. The cost for tiling a bathroom in London will depend on several factors including the size of the room and the type of tiles you choose.
The cost of bathroom tiling in London depends on the type of tiles you choose and the size of the room. The average cost for twenty square meters of the tiled bathroom is around £2,200, which includes all materials and installation costs. Before you start planning your bathroom, make sure you know exactly how much space you will need to cover, and then add the cost of the grout and adhesive. Once you know the amount you need to budget for, you can contact a professional tiling company in London and find out the price.
Need a quote for bathroom renovation in London?
How Long Does It Take to Tile a Bathroom? 
There are many factors that affect how long it takes to tile a bathroom. Some of these factors include the size of the bathroom, the type of tiles you choose, and the position of the walls. Other factors include the size of the room and the shape of the walls. If your walls aren't perfectly plumb, they may take longer to tile than a rectangular bathroom. However, there are many ways to reduce the amount of time needed to tile a bathroom.
The average amount of tile used for a bathroom is 81 square feet. This is relatively small, as most tiles are 18″ x 18″, which is about 1.5 square feet each. Most people can lay an average of 30 tiles of 18″x18″ per hour. This means they can finish an average of 45 square feet every two hours. However, this number doesn't include any special cuts, which can take longer.
Typically, tiling a bathroom requires about two full days, including the drying time for glue, and the grouting and sealing of the tiles.
How Much Does a Bath Cost in London? 
The price of a new bath can vary considerably. Basic close-coupled toilets can be found for as little as £200, while top-of-the-range models can cost £2,500 or more. The amount you pay will depend on the brand and design of the bathroom. A new shower enclosure can also cost several hundred pounds. In London, the average price of a new bath is around £400.
The type of bath you choose will also influence the final cost. Most UK bathrooms have a 1700mm length x 700mm width, which is a good standard for a new bath. However, if you want to add extra luxury, you can choose a 2000mm freestanding bath, which can cost up to £2,000+. For those who prefer a traditional design, there are a range of different materials and styles of bathtubs to suit your home.
How Much Does a New Shower Cost in London?
Prices vary by region, but shower installations in central London are approximately two to three times higher than in other areas. It's best to know what type you want before making a final decision, as the type of shower you choose can affect the cost. Depending on the features and functionality you need, a high-end shower will likely cost more than a basic one. Moreover, some showers require additional work in the bathroom, which can affect the total price of the installation. The most commonly used shower installations are Mixer Shower, Electric Shower, Power Shower, Power Shower, Digital Shower & Thermostatic Shower.
The cost of installing a new shower is dependent on the size of the shower and the level of complexity, it can be up to £2000, where is included the labour cost and supply cost of the shower.
Need a quote for bathroom renovation in London?
New washbasin installation cost in London 
Despite the common saying, there are actually regional differences in washbasin installation costs. People living in rural areas can expect to pay considerably less for a new washbasin installation than those living in the capital. Here are some factors to consider when comparing prices between different regions. First of all, you should consider the type of bathroom you are renovating. A typical washbasin in London will costs £250-£600.
After the sink is purchased and fitted, you'll need to fit taps. Unlike older styles, deck-mounted taps are increasingly popular in UK households. This type of tap connects directly to the basin through tap holes.
How Much Does a Toilet Cost in London?
You may be wondering how much a toilet costs in the city. There are many factors that influence the cost of installing a toilet, including the size of the bathroom, plumbing, and condition of the building. For example, central London toilet installations are usually more expensive than those in the countryside, but you can save money by purchasing an identically fitted model, which can be hooked up to your plumbing without requiring any repairs.
In London, toilet installation costs are more expensive than in other parts of the UK, so you should expect to pay about £50 to £200 more for labour compared to the rest of the UK. However, if you're handy and have the appropriate tools, you can do the work yourself, although it may take longer than a professional. On average a toilet cost is £200 – £600.
Hidden Bathroom Renovation Costs
The cost of a bathroom makeover can easily break the bank. Rewiring your bathroom can be a major expense. If you want to retile your bathroom, you will need to reroute the plumbing and replace some fixtures. This can add a significant cost to your renovation. Before you start the renovation process, make sure you know your desired finishes. This will help you get an accurate quote from the renovator.
Before you can even start your bathroom renovation project, you need to find out what are the hidden costs. The cost of a makeover can include anything from adding a shaver socket to replacing light fixtures. The hidden costs may include the costs of removing the existing fixtures and fittings. Some contractors will handle this part of the renovation for you, but you may be stuck with the disposal. You may have to purchase a skip bin service, and you'll have to visit a landfill or recycle center to dispose of the materials.
The final costs of a bathroom makeover can be even more surprising. If you plan to make extensive changes to the current layout, you'll have to remove or replace some existing fittings. Removing old bathroom fixtures and installing new ones requires complex plumbing changes and other work. Some contractors will take care of this, while others leave you to dispose of the materials. If you don't have a skip bin service, you'll have to visit the recycling center or landfill yourself.
How to keep bathroom fitting costs down
Adding plumbing and electrical to a bathroom is a tricky process that can add significant costs to the project. Doing it yourself can also be dangerous, and if you make a mistake, it can cost you even more money. Choosing a professional will ensure that the project is finished correctly, and save you at least half of the total cost of the project. Most of the remaining expenses will go towards the vanities, drywall, and tile, which are all very expensive.
Buying cheap materials can help you keep costs down, but remember that they may not be as high-quality as you'd like. The best way to save is to compare prices and look for materials that are made of higher-quality materials. Of course, you'll want to make sure that the quality of your bathroom is of the highest possible standard. Trying to cut corners might just cost you more money in the long run.
Need a quote for bathroom renovation in London?
KBB Master Builder LTD offers all kinds of bathroom fitting services in London. You can have a look at our projects or learn more about us here. Contact KBB Master Builder here.